Dr. Bruce W. Gladstone, Ph.D., Licensed Psychologist/ Director (CA Lic # PSY.6173)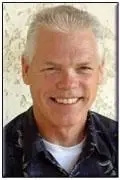 Dr. Gladstone is a licensed clinical psychologist in California (CA Lic.#: PSY 6173). He was born and raised in Portland, Oregon where he attended Reed College and majored in psychology, graduating Phi Beta Kappa. His graduate studies in psychology took him first to Dalhousie University in Halifax, Nova Scotia for one year (1969-1970) and then to University of Kansas in Lawrence Kansas, where he earned his Masters in Human Development (1972) and his doctorate in Child Development and Psychology (1973). At that time, in the early 1970s, the Department of Human Development at University of Kansas was one of a small number of pioneering graduate programs in the field of applied behavior analysis and child development, inspired by the work of B.F. Skinner, Sidney Bijou, Donald Baer, Albert Bandura and others.
Following graduate school Dr. Gladstone taught psychology at Carleton University in Ottawa, Ontario, Canada, and worked as a clinical and research psychologist at Rideau Regional Center, a large residential facility for developmentally delayed and emotionally disturbed children and adults. In 1975 he took a year's leave of absence to deepen his practice of meditation, become a meditation teacher, and to study the physiology of meditation at Maharishi European Research University in Switzerland.
In 1977, after a year in deep meditation, he came to Santa Barbara, California with his close friend, Dr. David Doner, physician (nephrologist) and also a meditation instructor. Together they created a holistic, multidisciplinary medical practice that also included a nutritionist and a physical therapist. In 1978 he married Dixie Russell, (who was born and raised in Gladstone Oregon), and moved from Santa Barbara to Ojai , just 20 miles east, where they have lived ever since, raising their two sons who are now young adults. Since 1979 Dr. Gladstone has maintained a private practice in Ojai called Gladstone Counseling Center.
Over time his practice interests gravitated toward helping victims of child abuse. In 1995 Dr. Gladstone and his wife, Dixie, created the ASTER Foundation, a non-profit corporation dedicated to providing assistance to low-income parents who are survivors of child abuse and to promoting community awareness of substance abuse and its relationship to child abuse. ASTER stands for Abuse Survivors Treatment and Education Resources. Along with his interest in treating survivors of trauma and abuse, Dr. Gladstone maintains a strong interest in behavioral medicine and is Director of the Healing Wounded Hearts program at Gladstone Counseling Center which offers psychological services for persons with cardiovascular illness. (Click on Healing Wounded Hearts on Home Page)\. He also does couples and family therapy. His long term interest in bringing the practical knowledge of psychology to the community is reflected in his weekly column with the Ojai Valley News called State of Mind, (Click on State of Mind on Home Page), which he has been writing since 1991. He is also a member of the California Psychological Association (CPA) and the Ventura County Psychological Association (VCPA) for which he serves on the Board of Directors as Chair of Disaster Response and Media Relations.
Dr. Jacob Gladstone, Psy.D., Licensed Psychologist (CA Lic# PSY 32330)
Dr. Jacob Gladstone is a licensed clinical psychologist in California. Born and raised in Ojai, he graduated from Nordhoff High School and moved to San Bernardino County, where he majored in history and sociology at Pitzer College. After receiving his B.A. in 2009, Jacob worked as a mentor and martial arts instructor for at risk youth in Santa Paula. Jacob partnered with his Sensei to coach adolescents in traditional martial arts, often training them for karate tournaments. Competition helped his students develop discipline, physical strength, self-confidence, and a healthy way to manage their emotions. Jacob continues to practice and teach martial arts, after nearly 25 years of learning various styles, competing and coaching. He has traveled to Japan and Thailand to learn about Karate, MMA, and Muy Thai. Through these experiences, Jacob has developed a great respect for cultural diversity. He also values the elements of eastern martial arts and philosophy that are relevant in modern practices of stress reduction such as mindfulness meditation.
As a psychological intern, Jacob began his clinical training at Santa Barbara County Child and Family Services where he accrued experience providing therapy for children, at risk youth and families. After completing his internship, Jacob spent two years as a post-doctoral intern providing service in group homes for boys in Oxnard, California. During this time he provided individual therapy, group therapy, and family reunification services for teens who often suffered from severe trauma. After earning his license as a clinical psychologist, Jacob transitioned to private practice in his hometown of Ojai. Now at Gladstone Counseling Center, he continues to provide services for at risk youth, adults and the retirement community. He currently coaches boxing to people with Parkinson's disease in a program called "Neuro-boxing", and periodically facilitates a local Parkinson's support group.
As an associate at the Gladstone Counseling Center, Jacob is enthusiastic about serving his community. He considers himself a "general practitioner of psychology," with an emphasis on supporting elders. He frequently treats people for anxiety, depression, trauma, and supports people wo are coping with the current challenges related to the COVID-19 pandemic. At the Gladstone Counseling Center, his mission is to carry on the tradition of providing quality mental health services to local communities.
Dr. Valerie Van Hutton Ph.D., Licensed Psychologist (CA Lic # PSY-15384)

Gladstone Counseling Center in Ojai, California is pleased to announce that psychological and psycho-educational testing services are now available for children, adolescents, and adults. Psychological testing as well as clinical therapy appointments will be provided by Dr. Valerie Van Hutton, a California Licensed Psychologist as well as credentialed School Psychologist with over 30 years of professional expertise, who has joined our practice.
Dr. Van Hutton's Doctorate is from UCLA, and her Post-Doctorate and faculty status are from Harvard, where she served as Clinical Instructor of Psychology: Department of Psychiatry at Harvard Medical School for many years. Areas of expertise and dedication are in working with children and adolescents, as well as with adults. Assessment services are available for both clinical and educational concerns. Dr. Van Hutton has significant expertise in diagnosing and providing effective interventions for childhood trauma, ADHD, learning problems, depression and mood disorders, anxiety disorders, eating disorders, and addictions. Appointments are available both in person at the office and via telehealth, with local home visits on occasion if necessary.